Vancouver's famously tolerant attitude towards pot has been taken to the next level, in a city where police already routinely turn a blind eye to medical marijuana dispensaries and not-yet-legal-in-Canada public puffing.
Among the kale and chives at the community garden on the lawns of Vancouver City Hall, someone has been openly and illegally cultivating cannabis.
Read: New Cannabis Company In B.C. Making Some Major News Lists On The OTCQB
Read Also: The Medical Marijuana Sector Is Set To Pay Big
No effort was made to conceal the seedlings, about 20cm high. On Monday afternoon, the healthy looking plants were standing proud in two grey planter boxes in the centre of the garden.
University of British Columbia adjunct professor in botany Jonathan Page confirmed that the distinctive-looking plants in photos provided by the South China Morning Post were cannabis.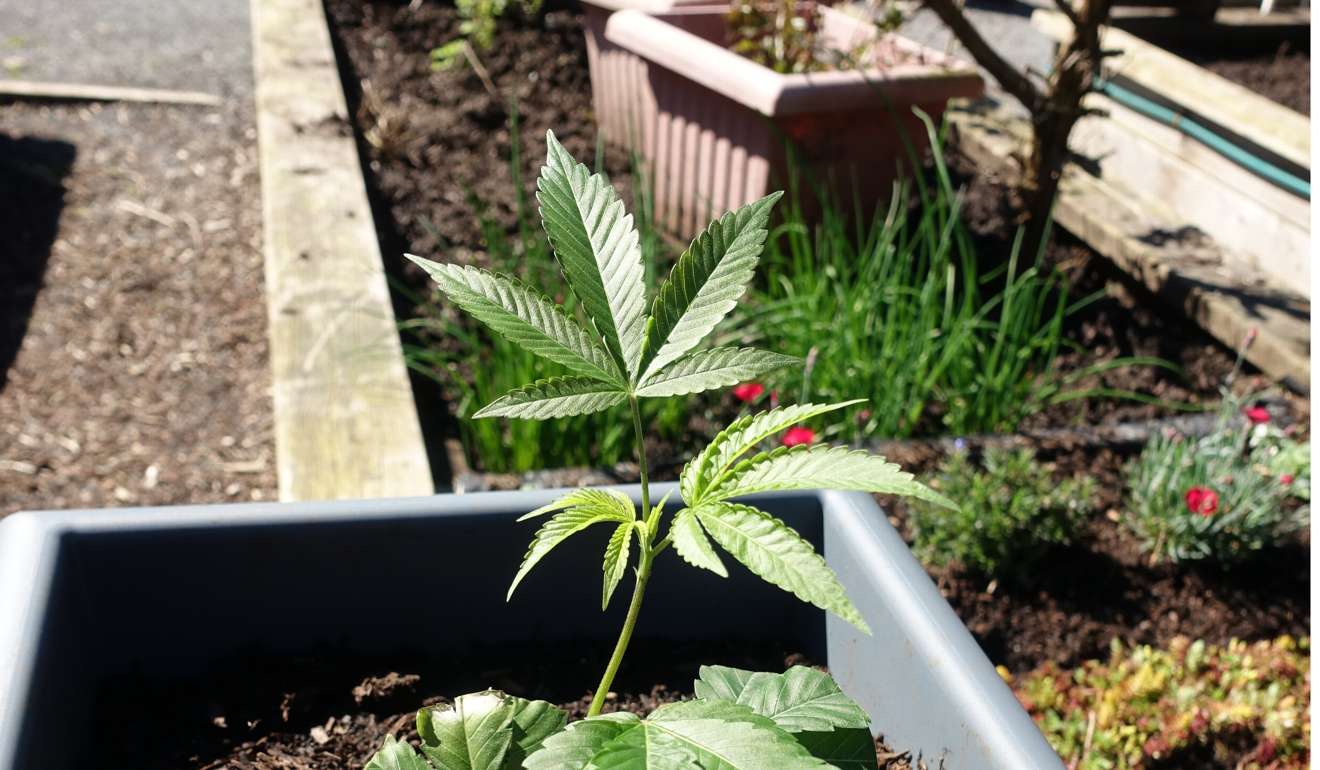 "It's hard to say from the images if the plants are immature female, or male plants, as they appear to be absent of any buds. As such, they would not contain THC, and could be considered hemp," said VPD Sergeant Randy Fincham, after being sent photos of the plants, which flank neatly kept rows of lettuce and decorative hyacinths. "We have notified the City of Vancouver of the presence of the plants, as they are on City property."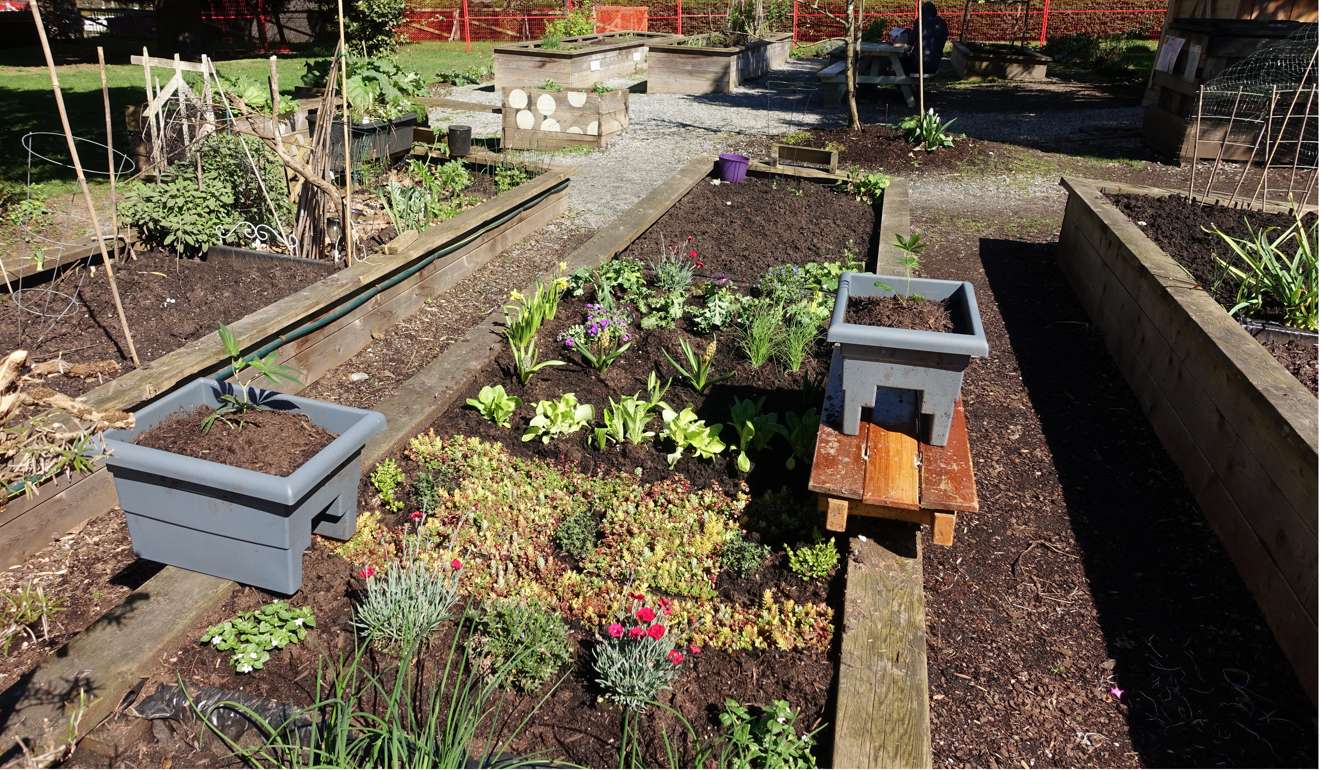 Fincham added: "Growing, selling and consuming marijuana, outside of the federally licensed program, remains illegal in Canada."
Vancouver City Hall communications manager Tobin Postma said the plants "appear to be young hemp". "As the plants are not part of the community garden I have asked our staff to remove the boxes and the plants," Postma said.
Update: By Tuesday afternoon, the plants had been uprooted and were nowhere to be seen.
Marijuana and hemp are the same species, Cannabis sativa, said Page. "They're inter-fertile. It's just the chemistry and the usage in which they differ."
Depending on circumstances, the possession and consumption of marijuana for medical purposes can be legal in Canada, as can cultivation, albeit requiring official authorisation.
New regulations introduced last August 24 allow individuals who register with Health Canada to grow a limited number of plants for personal use.
"In general, every one gram of dried marijuana authorised will result in the production of five plants indoors or two plants outdoors. Individuals must indicate in their application whether they intend to produce marijuana plants indoors, outdoors, or partial indoors/partial outdoors," the Health Canada guidelines to the regulations state.
But they warn: "Individuals seeking to produce outdoors must confirm that the production site is not adjacent to a school, public playground, daycare or other public place mainly frequented by children."
At the modest City Hall grow-op, on the corner of busy Cambie Street and 12th Avenue, the cannabis plants were waving in the breeze on Monday as young children frolicked nearby and office workers ate their lunch on park benches in the rare Spring sunshine.
However, botanist Page said the safety risk posed by the plants was "pretty insignificant". "I don't think it's a hazard. If they even contain THC it's going to be very low THC," he said.
"For kids or pets, I don't think it's really an issue. There are probably more toxic plants growing elsewhere in that garden."
More than 100 community gardens are scattered across Vancouver, on both public and private land. They allow residents to grow their own food in an urban environment, and are popular as an educational tool for schoolchildren.
In addition to a flourishing illegal marijuana industry featuring world-famous "BC bud", Canada also has a legal hemp industry, whose low-THC plants are used for purposes ranging from making paper and soap to food. Its cultivation is strictly regulated and licensed.
Page, who grows and studies marijuana under strict conditions and "tonnes of security", said the City Hall plants would probably have done well if left unmolested.
"BC is well known for its marijuana production. The majority of that is indoors, but some is grown outdoors and it does well with our warm Mediterranean summers, although it's a little cool for them right now," he said.
"The moniker 'weed' describes it well. It's pretty hardy."
More From Westbrook Radio: